The Power of Uncertainty and How to Thrive in the Unknown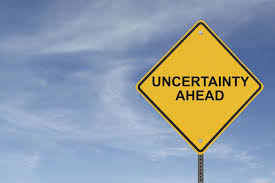 We are living in very uncertain times with multiple global crises converging on humanity at once including pandemics, climate change, political instability in many countries and a looming economic recession. Uncertainty can either be daunting and disabling or can energize you and catapult you into your destiny.
My name is Nauman Naeem, and I am a medical doctor specializing in pulmonary and critical care and author of the book, 'Healing from the Inside Out,' and I have seen how uncertainty can freeze people right in their tracks.
If you want to learn about the power of uncertainty and how to thrive in the unknown then register below for access to a free webinar.